Phone




(240) 801-5607

E-Mail




services@phenom.systems
Practice Management Software Solutions
Phenom Systems is an American Dental Association (ADA) licensed distributor of Dental Practice Management Software. We are proud to be an official distributor of Open Dental, a modern and HIPAA compliant digital Practice Management solution. We are also pleased to provide technical assistance for other industry standard practice management products.
Featured Services
Open Dental Practice Management Software
With over 10 million patient records managed across 4,000 dental offices the Open Dental Practice Management Software has become one of the most popular practice management software solutions. Open Dental is modern, HIPAA compliant, provides seamless Appointment Scheduling, Imaging, and 3D Dental Charting functionality and much more. We are proud to be an ADA licensed, official distributor of Open Dental.
Modern, HIPAA Compliant and packed with features
Cost Effective - single license fee for a practice (vs. per module or workstation)
60+ Imaging Bridges
Electronic claims processing with interfaces to popular clearing houses
Electronic billing via DentalXChange
Receive ongoing updates to software and CDT codes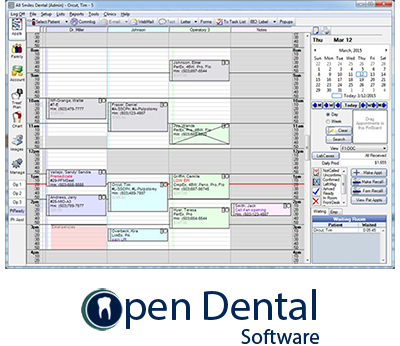 Practice Management Software Integration
We are happy to provide technical assistance relating to other industry standard Practice Management software products. We are familiar with popular solutions offered by Henry Schein and Patterson Dental and can assist with technical or bridging issues that require resolution
Installation on servers and workstations
Techincal support liaison services
Imaging bridging and integration
Electronic clearing house integration
Integration with electronic billing and payment processing services
Integration with 3rd Party "plug-ins"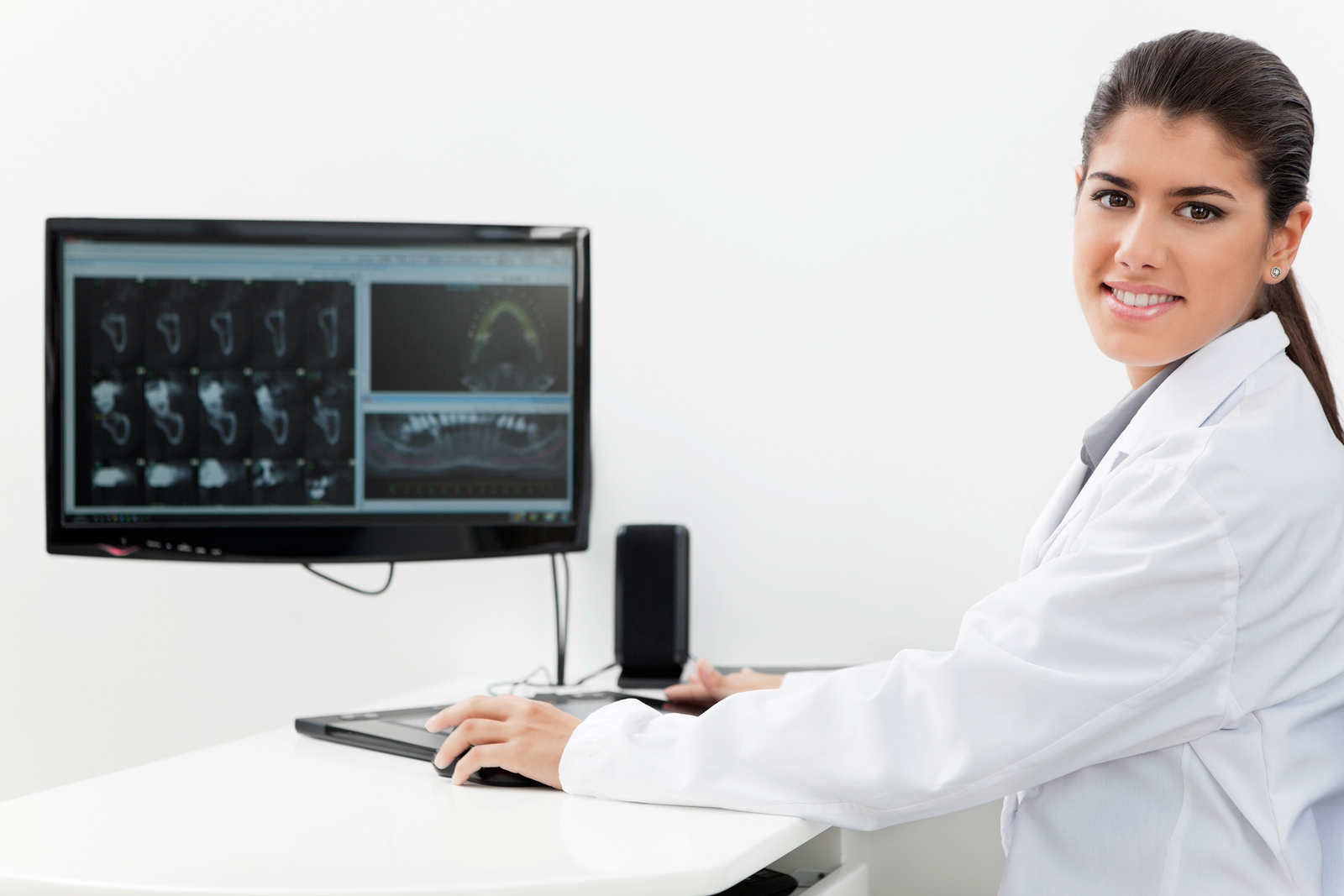 Other Services
Software Procurement and Installation
We reduce hassle and costs by procuring and installing practice management or bridging software.
Data Backup and Recovery
Automated data backup and retention methodologies to ensure data integrity and on-demand recovery.
Frequently Asked Questions
Where can I learn more about Open Dental and it's features?
An introductory video demonstration of the Open Dental product can be viewed below. Additionally, visit http://www.opendental.com to learn more about Open Dental and a detailed description of features.
Can I obtain Open Dental directly from the software developers?
Yes, certainly - however you will find that obtaining Open Dental through us results in lower startup and maintenance fees
Contact Us Today We are happy to provide a no-cost consultation, and address any other questions about our services!