Phone




(240) 801-5607

E-Mail




services@phenom.systems
Systems Integration and IT Solutions
Phenom Systems is a Maryland based IT services company specialized in providing HIPAA compliant, customized, comprehensive, technology solutions for dental care providers. We are committed to integrating high quality products with phenomenal service and value to our clients.
We believe that a well-designed, and well-maintained IT infrastructure is the backbone of a modern dental practice. Our diligence in optimizing the reliability and sustained uptime of business critical hardware and software, enables the practice and practitioner to stay focused on patient care.
Phenom Systems offers "full-lifecycle" IT Solutions for practices of all sizes, specialties and types - our solutions are customized to align with the needs of the practice. Whether we are serving a startup practice requiring a full-scale IT implementation, a seasoned practice requiring HIPAA compliant technology updates, or an established practice requiring ongoing maintenance and on-call support, Phenom Systems is dedicated to best serving the technology needs of our clients.
Additionally, we specialize in providing and integrating Practice Management Software and digital radiography solutions. We round out our portfolio with customized Voice over IP (VOIP) phone solutions, and by providing hyper competitive Merchant Services to further minimize practice overhead.
Contact us to schedule a No Cost Consultation - we are looking forward to serving your technology needs.
Contact Us Today
What Our Clients Say
Phenom Systems has been terrific in every way for my practice. They were instrumental in our transition to digital practice management and also created our website. We rely on their expertise for all of our IT needs.
Our Vision
...is to provide High Quality IT Solutions with phenomenal service and value, to facilitate technology driven efficiencies for dental care providers.

Arvind Chandran, Principal
About the Founder
Arvind Chandran is a technologist with a passion for mitigating organizational burdens and inefficiencies by acutely aligning technology, tools and smart business processes.
He believes that effectively delivering these solutions require a mutual dependency on both the quality of product (the technology) as it does service (delivery of the technology). Phenom Systems was created with this foundational vision – delivering high quality technology solutions with phenomenal service, to facilitate technology driven efficiencies for dental providers.
Arvind realizes that the key differentiator for a service driven technology solution provider, is rooted in building trusted partnerships with our clients – this trust is earned through maintaining a vested and sincere interest in positively shaping the success of our clients.
Arvind is a Project Management Professional (PMP); he earned a dual-degree in Electrical and Computer Engineering from Rutgers University, and a Masters degree in Systems Engineering from The Johns Hopkins University. He spent over 11 years leading technology initiatives in private industry, and as a Technology Manager for a Big 4 consulting firm before transitioning to entrepreneurship. He launched Phenom Systems to impart tangible, and positive impact for dental care providers, encouraged in part (ok, strongly!) by his wife, Dr. Monica Chandran who is a practicing prosthodontist in Maryland.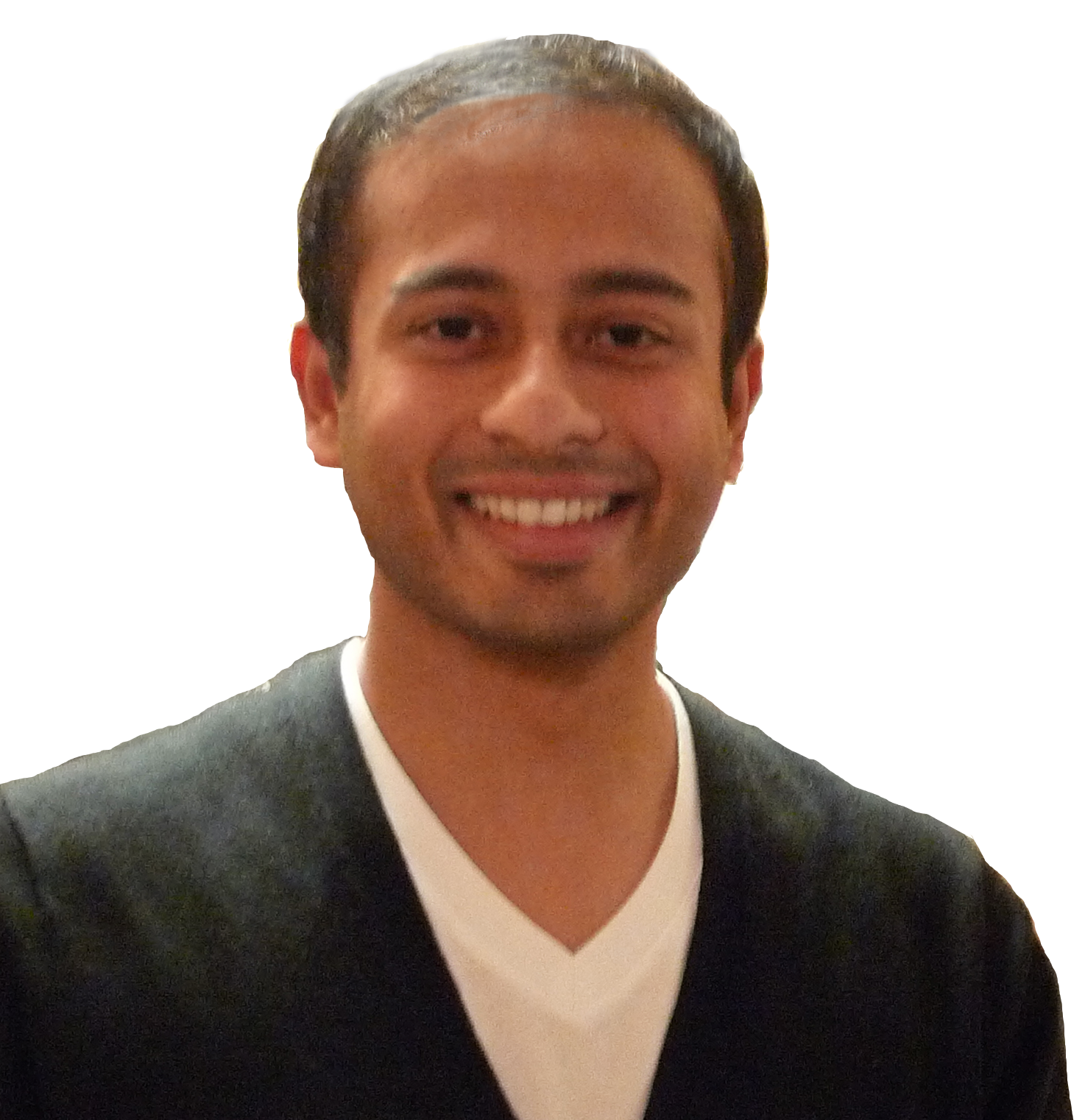 Arvind Chandran
Principal